NOTE -- Christianpfc has reported on several of the theaters, including the Phanom Yotin Rama pictured below (on same soi as 39 Underground sauna), described in this article.
Excerpts from Khaosod English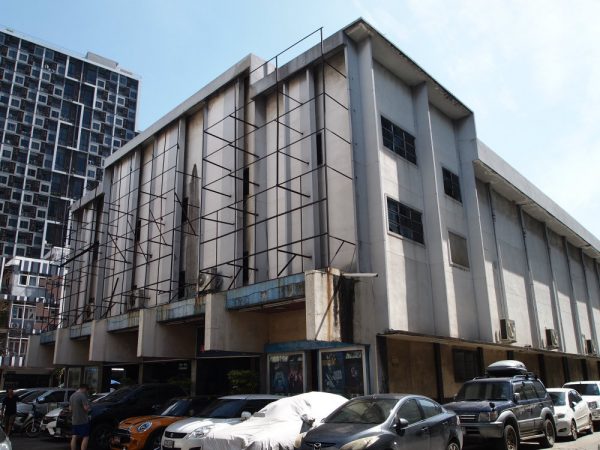 BANGKOK — Back in the golden age of cinema, more than 100 cinema houses beckoned audiences throughout the capital.
But decades ago, as viewing became a private act, they faded away. Most were simply knocked down and replaced. Yet still, a few live on. Nearly invisible in the fabric of the city, they can be found in unlikely places, adapted to new purposes on the margins of society.
"Stand-alone theaters used to be city landmarks and the only mass entertainment place for people of all ages," said writer Sonthaya Subyen, who roamed Thailand with his colleague Morimart Raden-Ahmad to capture the remnants of movie halls nationwide for a photo book called "Once Upon a Celluloid Planet: Where Cinema Ruled."
According to Sonthaya, stand-alone theaters flourished in Thailand between the '50s and the '70s before their popularity waned in the 1980s with the advent of VHS tapes and players.
"Similar to attending temple fairs, locals dressed up to go to stand-alone theaters although they didn't go watch any film," Sonthaya said, explaining that the theaters were usually situated in city centers and markets, where they became community gathering points. "They supported one another, the theater and the community."
A few minutes walk from Robinson Department Store on Charoen Krung Road sits a decomposing, Art Deco icon. Since the 1950s, the Prince Rama has been surrounded by rows of two-story wood houses – including famous rice porridge shop Jok Prince. It too showed skin flicks for some years before shutting its doors nearly a decade ago.
Prince Rama
Some of Bangkok's legacy theaters show old gay porn films and charge 60 baht to patrons who engage in casual sexual encounters.
Three such theaters are the Phahon Yothin Rama on Phahon Yothin Road, Chinatown Rama on Yaowarat Road and Laemthong Rama on Rama IV Road in the Khlong Toei district.
Chinatown Rama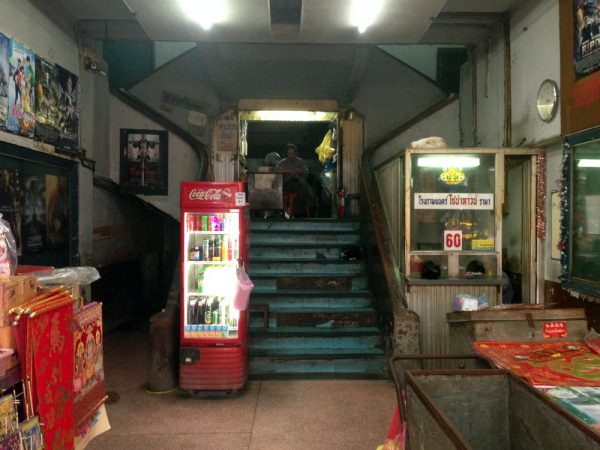 Laemthong Rama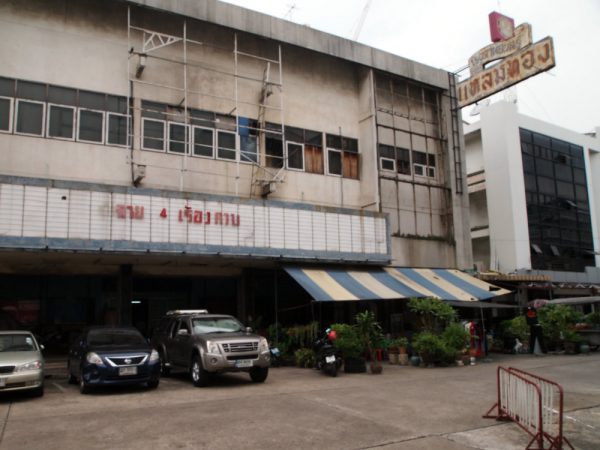 http://www.khaosoden...-cinema-photos/