From Bloomberg News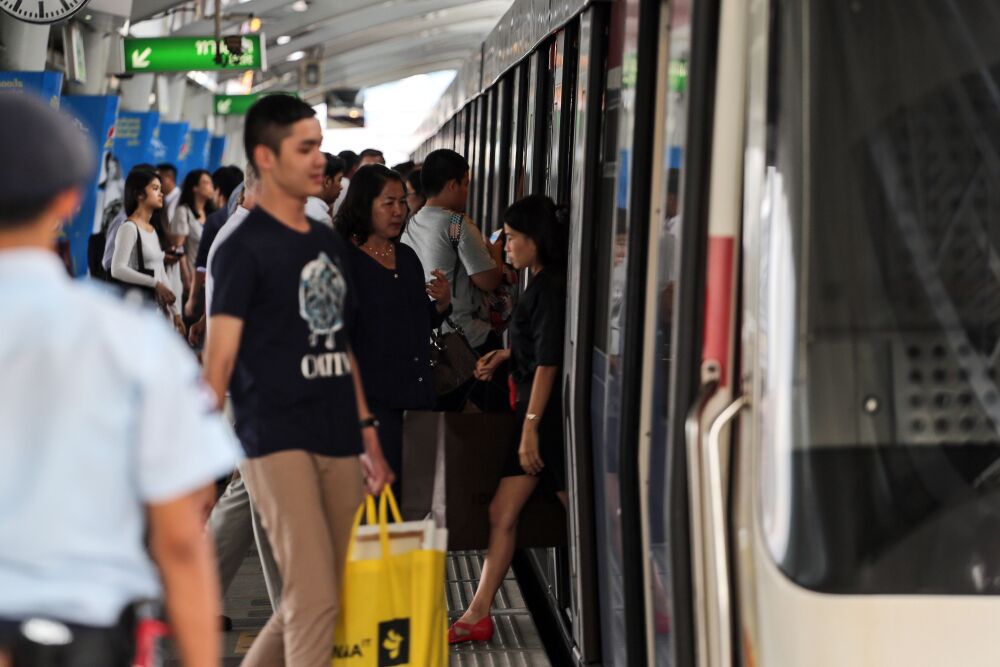 The operator of Bangkok's elevated metro system anticipates a tripling in profit over five years as the network expands and commuters flee traffic jams.
BTS Group Holdings Pcl predicts about 6 billion baht ($192 million) of net income in 2022, up from 2 billion baht last year, Chief Executive Officer Kavin Kanjanapas said. Roughly two-thirds will come from the mass-transit business as new track takes daily ridership to some 2.5 million passengers from 700,000 currently, he said.
While the so-called SkyTrain's route length across Bangkok will climb to 49 kilometers by March next year from about 38 kilometers presently, one major challenge is overcrowding, especially in peak hours, with commuters jammed into carriages and sometimes unable to find room to board trains.
"Crowding is to be expected during peak hours, just as in other big cities like Singapore and Hong Kong," Kavin said. "After peak hours, our train capacity can handle the number of passengers. We're confident the existing numbers of trains are sufficient to meet demand."
https://www.bloomber...ripling-profits